Details

Category: Cinema
Published on Friday, 10 October 2014 00:53
Written by Emily Odell
Hits: 8290
INDEPENDENT FILMAKER CONFERENCE
INDEPENDENT FILMMAKER PROJECT -NEW YORK, 
LINCOLN CENTER - DAY THREE - SEPTEMBER 16, 2014
 "The Story Business"
by Emily Odell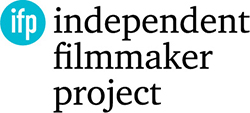 Day three of the IFP Filmmaker conference was entitled "The Story Business" and featured several prominent producers, distributors, and financiers in the arena of independent film.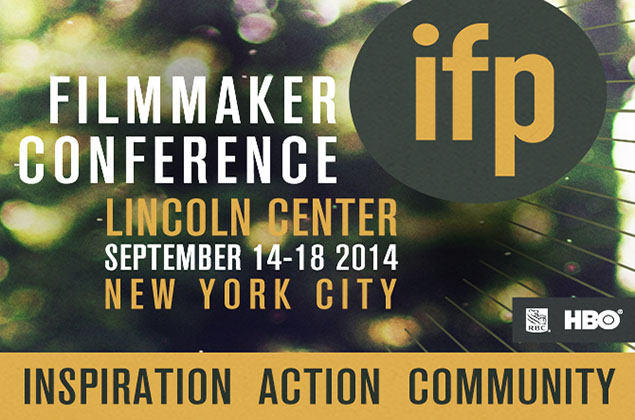 The first panel of the day was an energetic discussion with Ted Hope, CEO of Fandor, about the current state and future of the independent cinema industry. Hope was optimistic that indie film is in a better place than ever before. Although he believes the film industry was erroneously built on product consumption, which has thus limited the true capabilities of cinema, he thinks that «good cinema is not merely escapism but is aspirational». Such films provide a worldview of how life could be better if we dared to dream. In his view, every movie starts with yourself (the filmmaker) who has to define for him or herself what they love about cinema. Citing his blog post of over 32 things that make a film great, he noted three: originality, ambition, and risk-taking. As a proponent of marketing while producing, Hope finds it arrogant to believe that audiences will be drawn to one's work; instead he believes audiences already exist within their communities and filmmakers should find and engage them. He posed the interesting question of how we could achieve a network as filmmakers. Hope believes artists need to share in the revenue of a collective enterprise. His advice to filmmakers is to "be prolific, ubiquitous, and radically collaborative." His book, Hope for Film: From the Frontline of the
Independent Cinema Revolutions, was available for purchase at his book-signing event in the lobby after the panel.
The following panels discussed the marketing strategies involved in making a film profitable. The creators of two successful web comedy series, Be Here Nowish and High Maintenance, agreed that making their work available for free online allowed them access to opportunities and a network of collaborators that they otherwise may not have found. Although they were not making a profit from their series, their often self- and crowd-funded web series' was a way to prove to the world and themselves that they could be successful, and this then led to other projects. For instance, the co-creators of Be Here Nowish are now producing a feature-length film.
The panel "Protecting Creative Entrepreneurs in the Digital Age" included several successful film distributors discussing piracy issues. Some of the panelists disagreed on the "classic windowing" paradigm of theater distribution, which refers to the length of time a film is in theaters before becoming available on other platforms.
John Sloss, founder of Cinetic Media, is against having a long theatrical window because he believes the issue with pirating is not that people want films for free; rather, people want media when and where they want it, a trend put forth by technology. Emily Best, founder of Seed & Spark, made a distinction between piracy and file-sharing. She believes that in some cases, a filmmaker could choose file sharing as a distribution strategy. Panelists agreed that in any case, the budget of your film should correlate with the number of people you think would be willing to pay for it. A great way to get viewers to buy your film, they said, is to build a relationship with them early on. Research where your audiences "hang out" online (e.g. Facebook, Twitter, Reddit, Tumblr - blogging forums) and allow seamless access for purchasing your film through that particular platform.
"Wrapping Your Brain Around Marketing" included an insightful panel of some of the leading minds in film marketing today, including RJ Millard, Ryan Werner, and Jarod Neece. In the ever-changing atmosphere of marketing in a digital age, these panelists shed light on ways filmmakers have stood out in a crowded landscape.
Discussing recent case studies, they believe in the importance of getting to know your audience as early as possible in the conception of a film [Although others in a previous panel warned against early audience-building because your film could take a different direction than anticipated, ending up with an unrelated audience and ostracizing what would have been a better fit.]. Crowdfunding is not only a way of raising funds; it is also a marketing tool. By putting your trailer on a crowdfunding website, you are also marketing and starting to build a community of fans. Though they warned against revealing too much media (such as behind-the-scenes photos) in crowdfunding or social platforms because these could later be marketed as "exclusive" content to incentivize popular blogs and press to write about your film on their websites with a mass of followers. They underlined that despite all the methods of communication in technology today, the best and most effective means
to reach an audience remains the classic and humble email address. Social media can be flooded with information and is less personal, so they suggested starting collecting email addresses early in your campaign.
In the daily Blitz Wisdom, Kevin Iwashina, managing partner of Preferred Content with several years experience in distribution, advised getting a distributor involved in the process early in the life of the film. He believes that selling a movie is a collaboration between filmmaker, sales agent, attorney, and producer. They must be extremely communicative about their strategies and goals throughout the process. He advised all filmmakers to do their homework about distribution deals. He concluded by saying that though sales agents are very optimistic, they can often fail. He said the sales agent is like a fork; he gets the food to the mouth, but it is up to the
mouth to chew.
What's Sexy About Film Financing gave filmmakers an idea of the intricacies involved in getting a film financed. They talked about the "ABCs" of what financiers look for in a film: ability, belief, connection. "Ability" means the financiers' ability to write the size check required to finance the film; 'belief' refers to their trust in the filmmaker to capably manage that money affectively; and 'connection' is their personal interest in the filmmaker or project itself. The panel highlighted other important details of financing a film, such as tax credits and equity. They noted that a guarantee of distribution is helpful incentive for getting financing and that when borrowing money from banks, the film itself serves as collateral. In other words, if the producer cannot pay the loan, the bank will own the film. The bottom line in getting financed, they said, is networking and tenacity.
The last panel of the day was a departure from the normal structure of previous panels. Four screenplays participating in RBC's Emerging Storytellers program at Independent Film Week were chosen for this occasion. A short 5-minute segment of each of the screenplays was read live on stage by a panel of previously selected volunteers who voiced the various characters and stage direction in the script. After the performances, the writers were invited on stage for a brief discussion about the transition from page to performance. For some of the writers, this was their first time hearing their screenplay read out loud. Some commented that the readings were different than the way it was intended, but it was a positive surprised to hear a fresh and new interpretation of their work.
The third day of "IFP's Filmmaker week" was an inspiring, entrepreneurial, and informative look at the business side of filmmaking. It is important to not think of your film as exclusive in a box by itself, but to conceptualize how it fits into the whole enterprise among other independent films. As one panelist said today, a filmmaker must also be a businessperson.