Details

Category: Cinema
Published on Friday, 11 April 2014 21:44
Written by Federica Mennella
Hits: 4073
IL NUOVO CONCORSO DI WEBSERIES  DEL IFP (NEW YORK)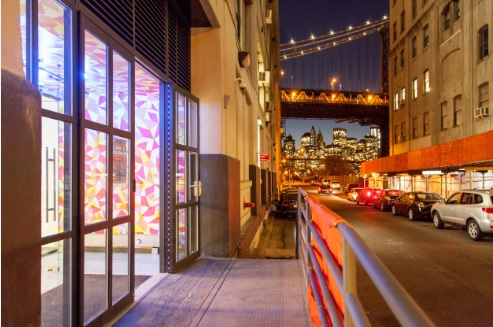 di Federica Mennella
L'IFP (Independent Film Project, a New York) lancia una nuova "Web Series" nel programma RBC di Emerging Storytellers Program, che e' la piu' importante selezione Americana di nuovi talenti nel campo della scena cinematografica Independente.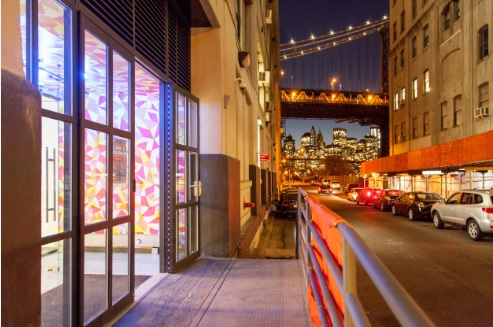 Il programma fa incontrare scrittori e registi con produttori , produttori esecutivi e agenti che possono aiutarli a migliorare i loro progetti – e di conseguenze le loro carriere -. 
Cinque progetti  (nelle fasi o di preparazione, o di produzione o di post-produzione) potranno partecipare ed ottenere  visibilita' nel piu' grande forum degli Stati Uniti.
I progetti selezionati entreranno a far parte del Independent Film Week's Project Forum a New York, che si terra' dal 14 al 18 Settembre 2014.
I progetti accettati accederanno ad ulteriori programmi esclusivi di serie web del IFP, che verranno lanciati nel 2015.
Così scrive Joanna Vicente, direttrice esecutiva dell'IFP  e del Made in New York Media Center:
 "Le barriere tra cinema, televisione e web si assottigliano ogni giorno di più, cosicché i narratori emergenti frequentano sempre più spesso il piccolo schermo TV e del computer. Questi storyteller mettono in luce le proprie qualità, misurandosi soprattutto con narrazioni brevi. Siamo felici di mettere a disposizione la nostra esperienza nel connettere autori al mondo produttivo attraverso, allargando questa esperienza agli artisti che si occupano di webseries.
Tutti i partecipanti riceveranno:
- Numerosi incontri -concepiti sulle esigenze personali- con agenti di distribuzione digitale, piattaforme online, case di produzione; finanziatori, agenti, managers etc.;
- Attività di assistenza personalizzata a cura di esperti  innovatori e filmmakers "alumni" di IFP che lavorano in diversi media e piattaforme;
-Esclusivo accesso alla Filmmaker Conference durante la Independent Film Week e a programmi del IFP destinati alla produzione di serie web.
- LINEE GUIDA:
….Il Web Storytellers Program e' aperto a serie web che sono correntemente in preparazione, in produzione e in post-produzione;
…il WSP seleziona cinque progetti al'anno;
…Tali i progetti devono essere diretti da registi americani o stranieri residenti negli Stati Uniti;
…I progetti partecipanti potranno essere distribuiti solo dal dicembre 2014;
…Possono partecipare anche le serie web con accordi di distribuzione gia' avviati;
Per ulteriori informazioni:
www.ifp.org/programs/independent-film-week/project-forum-2/emerging-storytellers/
 Oppure conttatare Jody Arlington, Director of Communications, IFP This email address is being protected from spambots. You need JavaScript enabled to view it. / +1 202.316.4316.
                                  *****************************************
About IFP
The Independent Filmmaker Project (IFP) champions the future of storytelling by connecting artists with essential resources at all stages of development and distribution. The organization fosters a vibrant and sustainable independent storytelling community through its year-round programs, which include Independent Film Week, Filmmaker Magazine, the Gotham Independent Film Awards and the Made in NY Media Center by IFP, a new incubator space developed with the Mayor's Office of Media and Entertainment. IFP represents a growing network of 10,000 storytellers around the world, and plays a key role in developing 350 new feature and documentary works each year. During its 35-year history, IFP has supported over 8,000 projects and offered resources to more than 20,000 filmmakers, including Debra Granik, Miranda July, Michael Moore, Dee Rees, and Benh Zeitlin. More info at www.ifp.org.
About Independent Film Week
Independent Film Week is the destination for storytellers in all mediums to connect with industry and peers to further advance their projects in an environment that promotes community, growth, and career sustainability. Filmmakers, content creators, innovators, and audiences come out in force to experience first-hand the expanded opportunities IFP has been working to provide the international film and media community.  Film Week encompasses the Filmmaker Conference, and the concurrent Project Forum that both showcase how great projects and creatives can connect with collaborators and audiences to make work that stands out in a crowded marketplace across multiple platforms and mediums.